Hi guys,
Today is about how to washing face. Not much people talking about it but I think thats more important then creams. How someone can using cream or mask on dirty skin? O.O" I dont know xD
In Korea very popular is to using foam cleanser. Thats delicate but very good product for all type of skin.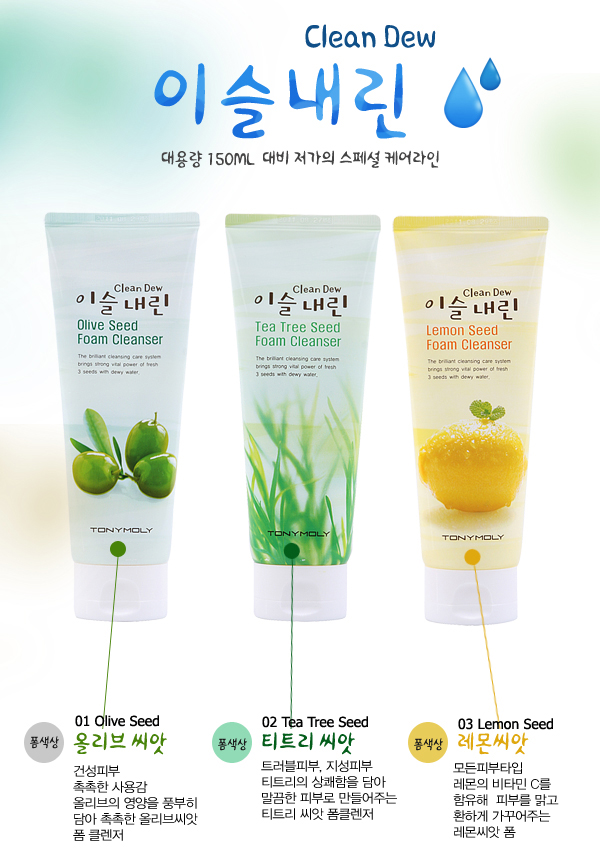 I guess all korean cosmetics company have foam cleanser in offer. A lot of this type of cosmetics u can find in ur shop with local companies. I used foam cleanser from
under 20,
I dont remember which it was but was good.
I read that many girls using peeling to cleaning them face everyday. Thats really good idea when u have problem with acne or u need to very fast bring ur skin to perfection. Thats really good way and I using it when I have something not ok with my skin (I have really sensitive skin) and it works.
Other product what I heard is popular thats face soap. Thats just gel in soap I guess or maybe natural soap coz I found not clear informations. I think that liquid is more comfortable to using.
My friend used soap and she is really happy with effects but for me... I used with sulfur and it was too strong for my skin. I had skin in worse condition then before xD
To remove makeup is many types of products. Its depend of person. I remove makeup with oil what is very popular now and so effective and health for skin. Thats good when u remove makeup after u go to bed coz oil which still will be on ur face great nourishes and moisturizes skin when u sleep. U can always claen ur skin and continue ur routine.
I more like sunflower oil coz is better for my skin. U can also using some oil from shop but... hm... thats still will be something chemical what is bad for sensitive skin.
When u choosing cosmetics to wash ur face remember to using this what is good for ur type of skin coz sometimes it can only worsen ur skin condition.
xoxo
Yun