Hi guys,
Many times people think that gyaru is gyaru, one style. Sorry but
THAT'S NOT TRUE
.
Gyaru have many substyles... if I can call it like that hehe xD
KashiRose

and other users from forum
http://www.kawaiigal.fora.pl
where Im user, she add all possible gyaru styles (I guess). Here u have only names of this styles and in next days I will add little info about it and little inspiration ;)
Himekaji
Himegyaru
Agejo
Serebu
Mohdo/Mode
Ane gyaru
Oneegyaru
Hime-Deco
Kurogyaru/Kurogals/Kuronba
Tsuyome Manba
Kigurumin
Yamanba
Manba
Ganguro
Tsuyome Gal
Romanba
Banba
Coco-gyaru
Baika/Bosozoku
Bibinba
Mago-gyaru
Kogyaru, Kogals
B-Kei
Amuro
Rasuta
Mori gyaru
Roma gyaru
Rokku gyaru
Gaijin Gyaru
AV Gyaru
Gyaru-O
Not all styles are still popular, some "death" before 2005. I guess if someone will be patient he/she find more styles.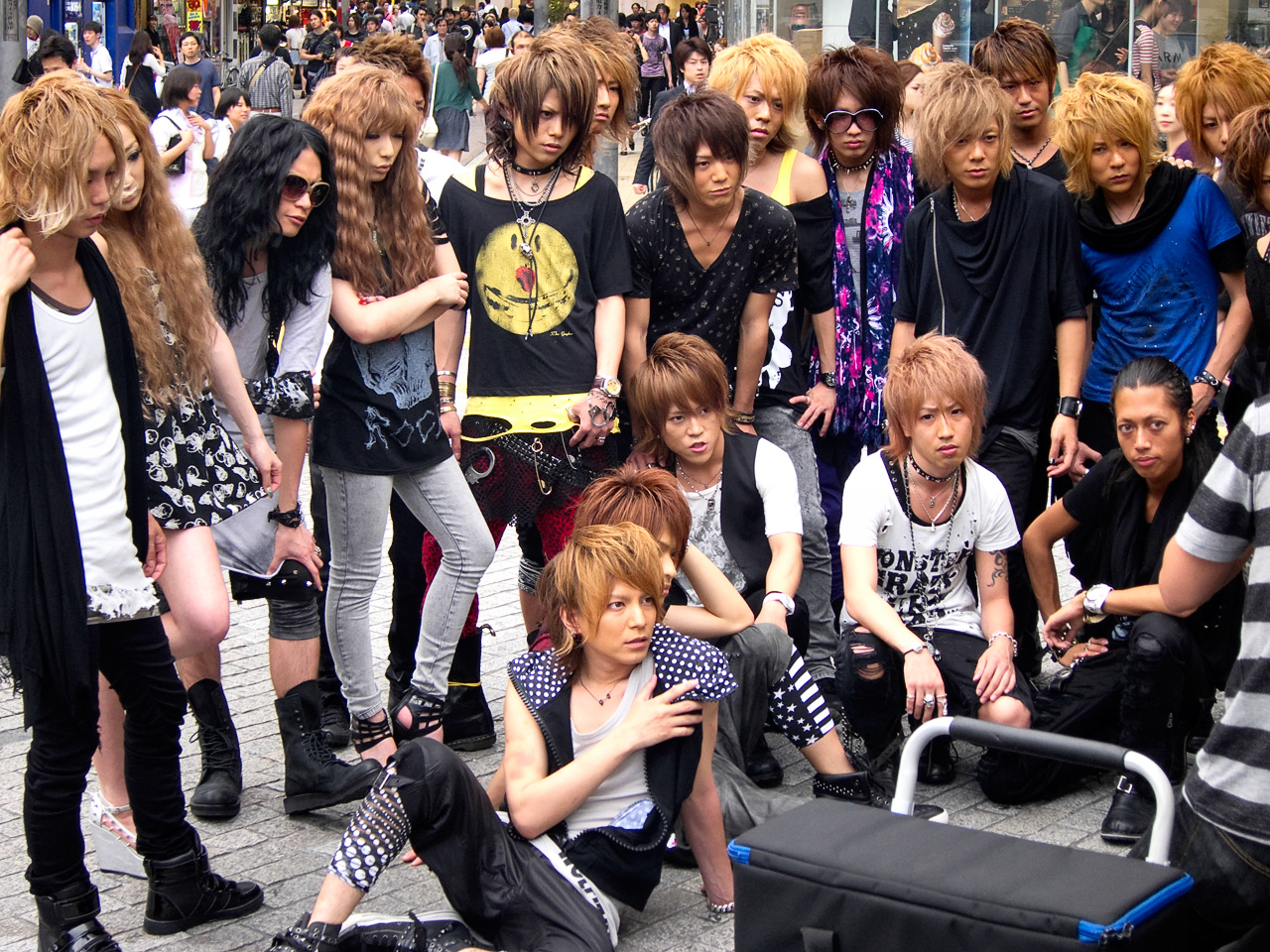 And for the end I tell u something about not much people know.
Style gyaru born to fight with canon of beauty in Japan. Not all girls was good enough so they make style which make them more ugly. Yes, gyaru was ugly style! In Japan all girls had to be cute, sweet, polite, with childish white face, very slim and short, with beautiful eyes and smile. U know what I mean, sweet small girl which not talking much and is always nice. Gyaru is style which say
"Fuck with u! I looks like I want and acting like I want. If u dont get it thats ur problem men. I live for myself not for others."
My japanese friend told me once that in Japan not much people like gyaru style. People think that gyaru are sluts and thats totally ugly. Always was like that. But how u see this girls not change them style. Gyaru is still popular and always will be. Maybe not looks like before some years but thats still completely different looks then classic japanese look.